On

February 14, 2019

Tags
No Comments
Dubai New Attractions In 2019-2020
There is much to expect in the New Year, especially since 2018 was declared Zayed's Year to celebrate the 100th anniversary of the birth of the UAE founder.  You can grab Best of Dubai – 5 Days Dubai Tour Packages now.
That is why emigrants, expatriates and visitors to the country can prepare for some great attractions throughout the country, which will certainly make 2018 a year.
Here is our list of 18 best sites and attractions to capture the imagination of the UAE in the coming year. From adventure classes to educational, entertainment and recreational units, there is an endless things to do in Dubai and make the most of your trips by grabbing Dubai Adventure Tour Package with IMG World.
From adventure classes to educational, entertainment and recreational units, the list is endless.
Aladdin City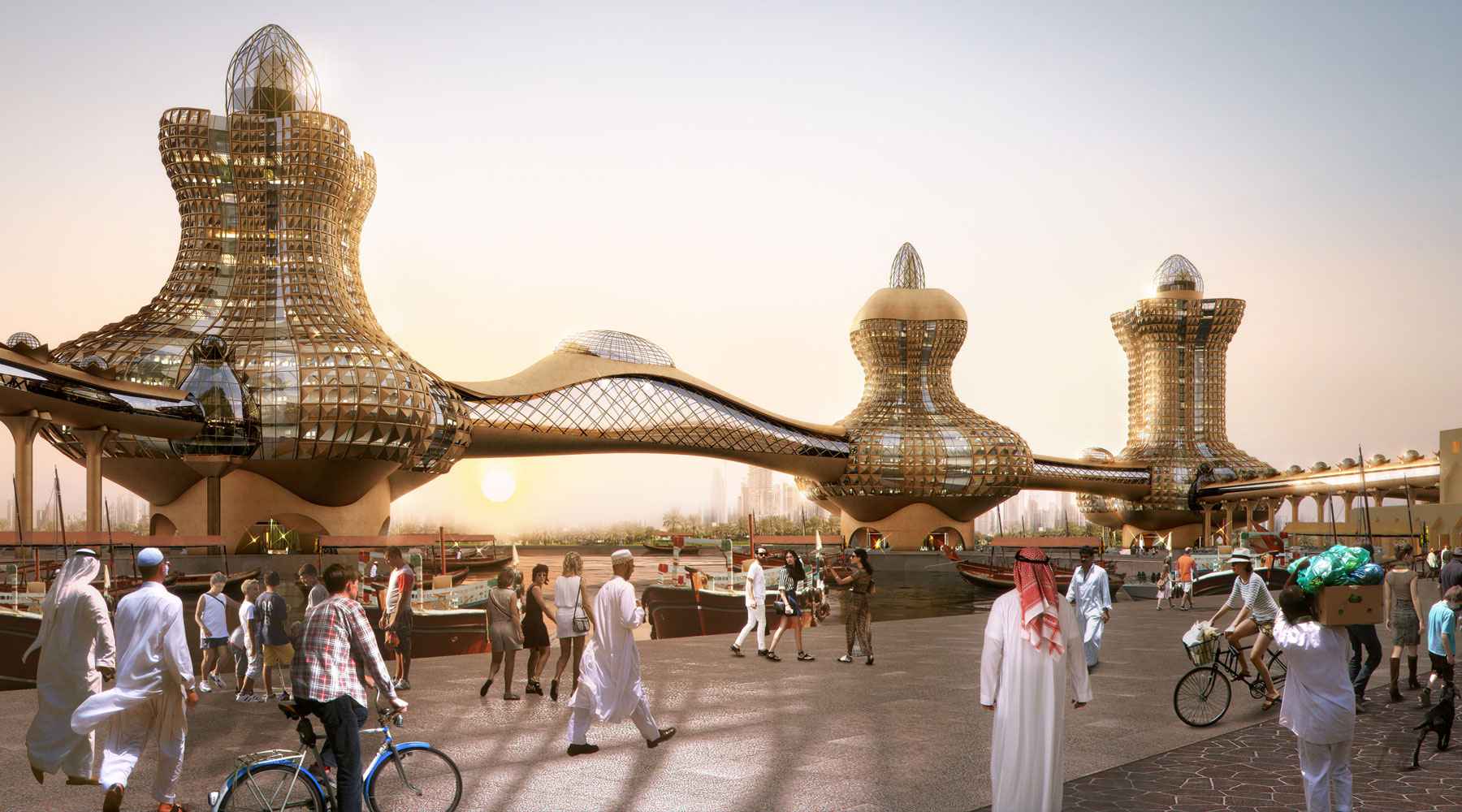 Aladdin City is a project in Dubai, UAE enthused by the history of Aladdin. It is a project for tourists, declared by the authorities of Dubai. Aladdin City is an iconic project inspired by the stories of Aladdin and Sindbad the Sailor from "Arabian Nights".
It's been some time since we heard about this magical new development at Dubai Creek, but Aladdin City is expected to be completed in the fourth quarter of 2018.
Deira Night Souq
By the end of 2018, there should be a completely new place where you can haggle for all the spices, souvenirs and scarves. Deira Night Souq will be located on the islands of Deira and will be the first large completed development project (formerly known as Palm Deira). Suk will be created only after sunset and will remain open after midnight. You can enjoy this place by having 7 Nights Mauritius Dubai Honeymoon Package.
Deira Islands Night Souk will be a beautiful, modern interpretation of the traditional Arabic souk set right next to Deira Mall, on the Deira Islands.
A new, vibrant Shopping Festival in Dubaicenter on the surface of 15.3 km², the development of Deira Islands
It stretches 1.9 km along the waterfront of the Deira Islands
5,300 stores and 96 cafes and restaurants at the quay
Easily accessible by road and water, within walking distance of hotels, residences and Deira Mall.
Snorkeling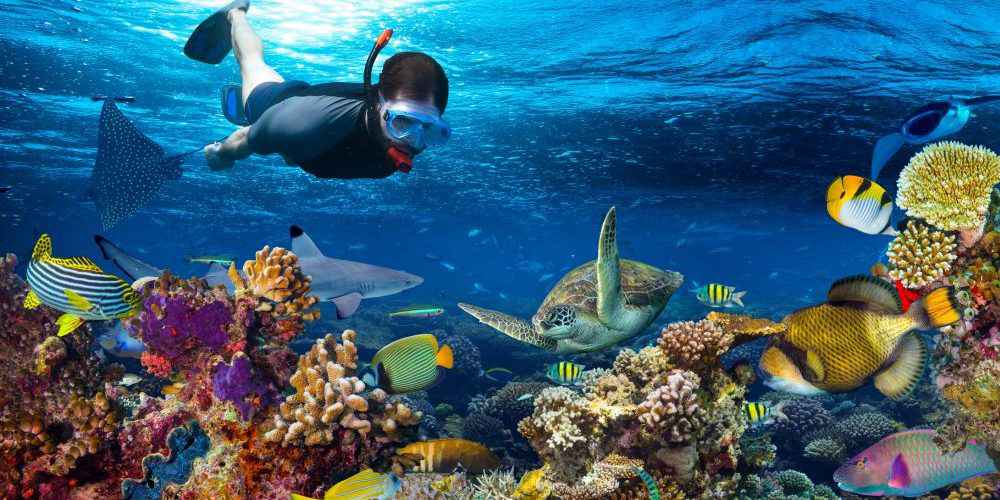 Because Fujairah is the only Emirate on the east coast of the United Arab Emirates, its beautiful beaches are in themselves an indispensable destination. But even better than chilling on the beach all day is snorkeling. Fujairah's water is crystal clear and full of marine life. Nearby, visitors can enjoy everything from fish to turtles. Visitors should also take the opportunity to dive around the island of Snoopy, which has its name because people believe that it looks like Snoopy, a cartoon dog, lying.
Via Ferrata
The Ras Al Khaimah has been taken to the Via Ferrata concept in the Alps. It is a steel cable that takes people along a route alongside a mountain. For people who love Outdoor and exploration seekers, Via Ferrata is a dream attraction in the UAE. Professional guides guide through the UAE's tallest mountain. An adrenaline scuttle is guaranteed, with a 1km long route and three different zip lines for a real thrill.
Via ferrata is a confined climbing route, located in the Alps and some other places. The word "via ferrata" is used in most countries and languages, except in particular in German-speaking countries, together with Switzerland and Austria, which use Klettersteig.
Azizi Riviera
The mega project, located in Mohammed bin Rashid Al Maktoum, is expected to open in 2018. Azizi Riviera, which is probable at USD 12 billion, is a dazzling waterfront project situated on the banks of the Dubai Canal and will cover 69 residential buildings, two hotels and a commercial district.
Al Qana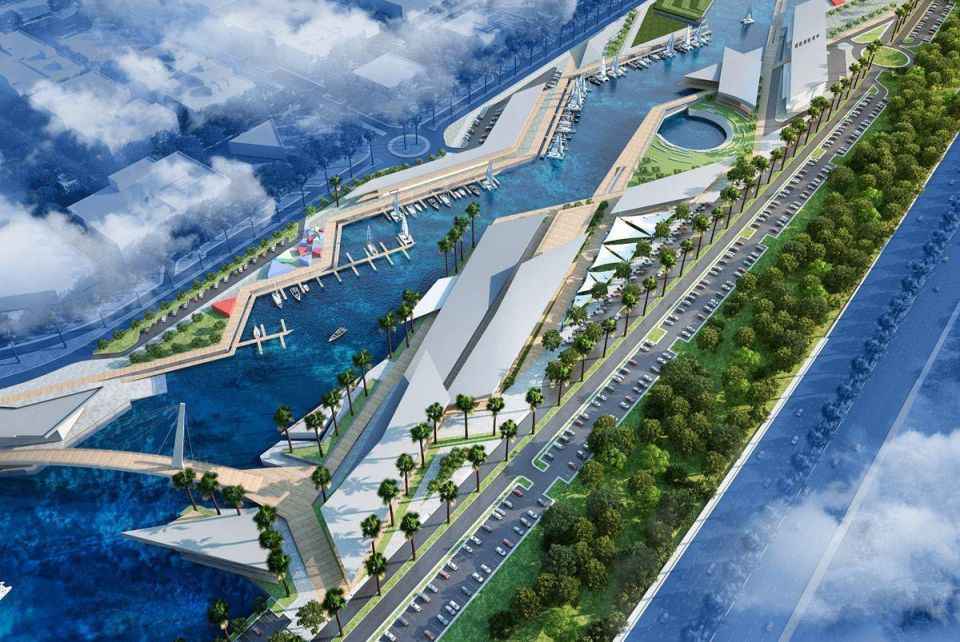 The new tourist and entertainment region of Al Qana will be opened in the second quarter of 2018 in Abu Dhabi. The investment, estimated at £ 50 million, includes residential apartments, a cinema room, a marina club and retail outlets with an area of 150,000 square meters. The destination will even have the largest aquarium in Abu Dhabi at an altitude of 5,000 meters.
Warner Bros. World Abu Dhabi
Fans of superheroes look because the Warner Bros World Abu Dhabi theme park will finally opened its doors in 2018. The mega theme park, estimated at USD 1 billion, is located in the center of Yas Island, near Ferrari World Abu Dhabi and Yas Waterworld. The program will include at least 29 rides, entertainment programs and interactive entertainment programs, as well as food and outlets inspired by Warner Bros.There is an exciting package for you Dubai with Ras Al Khaimah and YAS Island and Dubai Holiday Package at TravelTitli.
Mohammed bin Rashid Library
The main building, consisting of a basement, ground floor and seven floors, also contains a central magazine for books, a laboratory for maintenance, collection and processing of materials, and also includes specialist libraries such as Information Center, Arab library, popular library, children's library, Family Library, Library international, media library, visual and auditory publications and internet services, library for young adults, study rooms, conference rooms, a special library containing Al Maktoum collection and rare books and articles, business library, there are also various open lectures, Permanent exhibitions, exhibitions time, auditorium, cinema, book lending.
Dubai Frame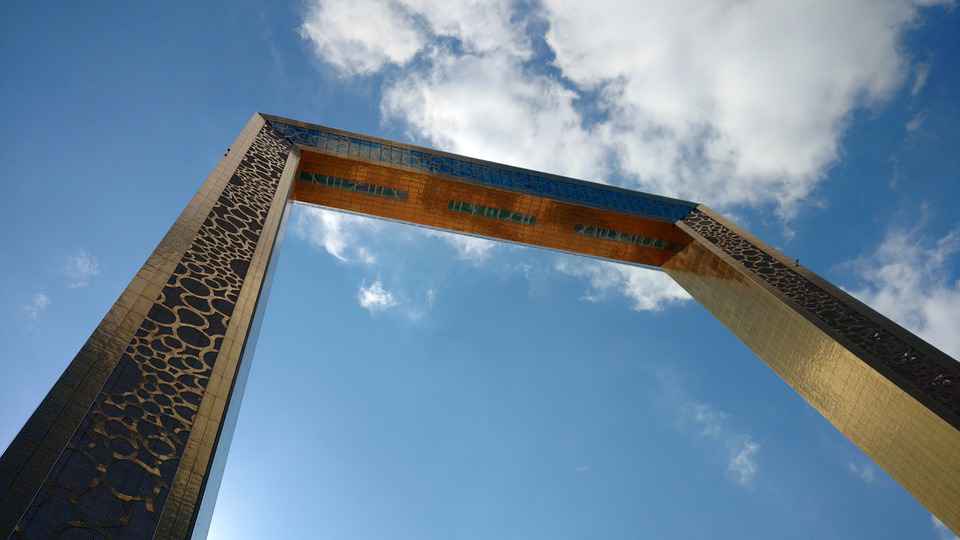 A wonderful, one-of-a-kind design that was designed in 2009 and has already won an architectural award, provides a 360-degree view of Dubai, with a 93-meter glass bridge connecting the city's past and present visually, presenting old and new Dubai. Located in Zabeel Park, the gold rectangular attraction – designed to look like a photo frame – is 150 meters high, and it costs approximately Dh160 million. You may also get Dubai Tour Package at Travel Titli
Shams Boutik
Shams Boutik is situated on the island of Al Reem and is an exciting, cosmopolitan center with many cafes, restaurants, art and craft stores, clothing outlets, and even connects to the Burjeel Day Surgery Center. Although some stores are already open, the others are expected to operate in a very near future.
You can easily get more deal & offers on  Dubai New Attractions in 2019-2020,    Bali Tour Package,    Hong Kong Macau Disneyland Tour Package,    Singapore Bali Tour Package,    Singapore Malaysia Tour Package,    Singapore Malaysia Thailand Tour Package,    Dubai Holiday Tour Package,    Dubai Mauritius Tour Package,    Sri Lanka Maldives Tour Package,    Switzerland Paris Tour Package,    Hong Kong with Thailand Tour Package,    Hong Kong Tour Package  from Delhi, Pune, Mumbai, Bangalore, Ahmadabad, India by Travel Titli